Express Lane Service: Fast Oil Changes & Routine Maintenance

Mopar® Express Lane
Are you having trouble finding the time to service your vehicle? With Mopar® Express Lane service from David Taylor Ellisville Chrysler Dodge Jeep RAM, you don't have to put off maintenance any longer. We offer Express Lane services to drivers with busy schedules so they can ensure their car, truck, or SUV can get them to their next destination confidently. Learn more about Mopar® Express Lane services and details below. For more information, please don't hesitate to contact our auto service department in Ellisville, MO by calling (636) 484-5440.
Express Lane Hours
Mon – Fri: 7am – 3:30pm
Saturday: 7am – 3:30pm
Sunday: Closed
The Express Lane Difference
Express Lane maintenance services at David Taylor Ellisville Chrysler Dodge Jeep RAM are quick and easy. Customers do not have to wait hours for a simple oil change any longer, thanks to a dedicated Express Lane service bay.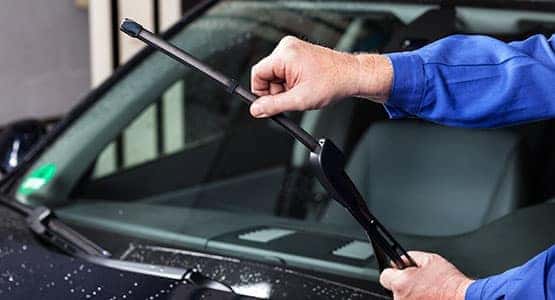 Fast & Professional Service
You can depend on Mopar® Express Lane all thanks to our trained technicians. Our mechanics are factory-trained, so they'll know your vehicle inside and out. And best of all, it's fast!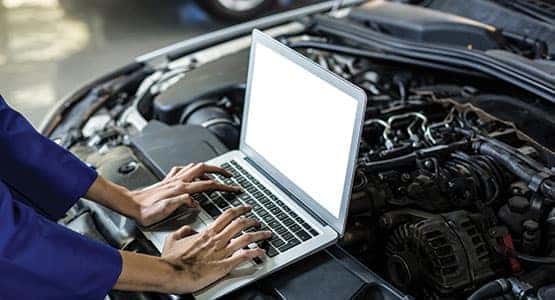 Appointment is Necessary, Express schedules until  3:30 p.m. Monday – Saturday!
With Express Lane service, appointment is necessary in order to give you the best experience! Simply schedule online or call us when it's most convenient for you. We're open from 7 a.m. until 3:30 p.m. from Monday through Saturday, perfect for drivers with day jobs or busy weekday schedules.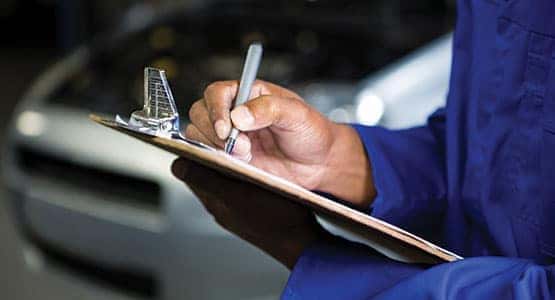 Complimentary Multi-Point Inspection
No matter which express service you request, a technician will perform a complimentary multi-point inspection to ensure your vehicle is running as it should be.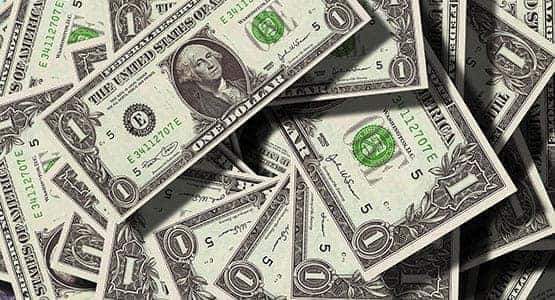 Coupons & Rebates Available
Would you like to save on Express Lane maintenance services? Check out current coupons and rebates to get a great deal on an oil change, tire rotation, or any other Mopar® Express Lane service.
Qualified Services
Stop by David Taylor Ellisville Chrysler Dodge Jeep RAM for the following Express Lane services:

Multipoint Inspection
Drop by at your earliest convenience for a quick multipoint inspection of your vehicle.

Coolant and Fluid Levels
Our technicians will inspect these important fluids and top them off if you're running low.

Battery Test and Replacement
If it's been a while since you've replaced your battery, let our technicians test, and if needed, replace your battery.

Replace Exterior Bulbs
Let our service team quickly replace a tail or head light to avoid a traffic citation.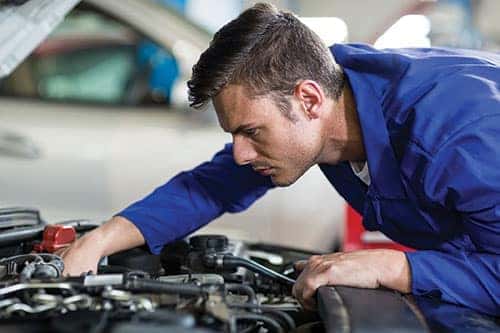 Express Lane Service for Almost All Makes & Models!
Don't have a Chrysler, Dodge, Jeep, or Ram? No worries! Not only does Mopar® Express Lane include maintenance services for CDJR vehicles, we also offer these services for other makes and models.
Express Lane Service Videos
Check out our videos below for some useful information about common vehicle maintenance questions!
Need to Schedule an Appointment?
Does your vehicle require further inspection and diagnostic services? Schedule a service appointment at our Chrysler Dodge Jeep Ram dealership in Ellisville, MO today!