The New 2017 Chrysler Pacifica Hybrid Commercial Will Make You Believe Again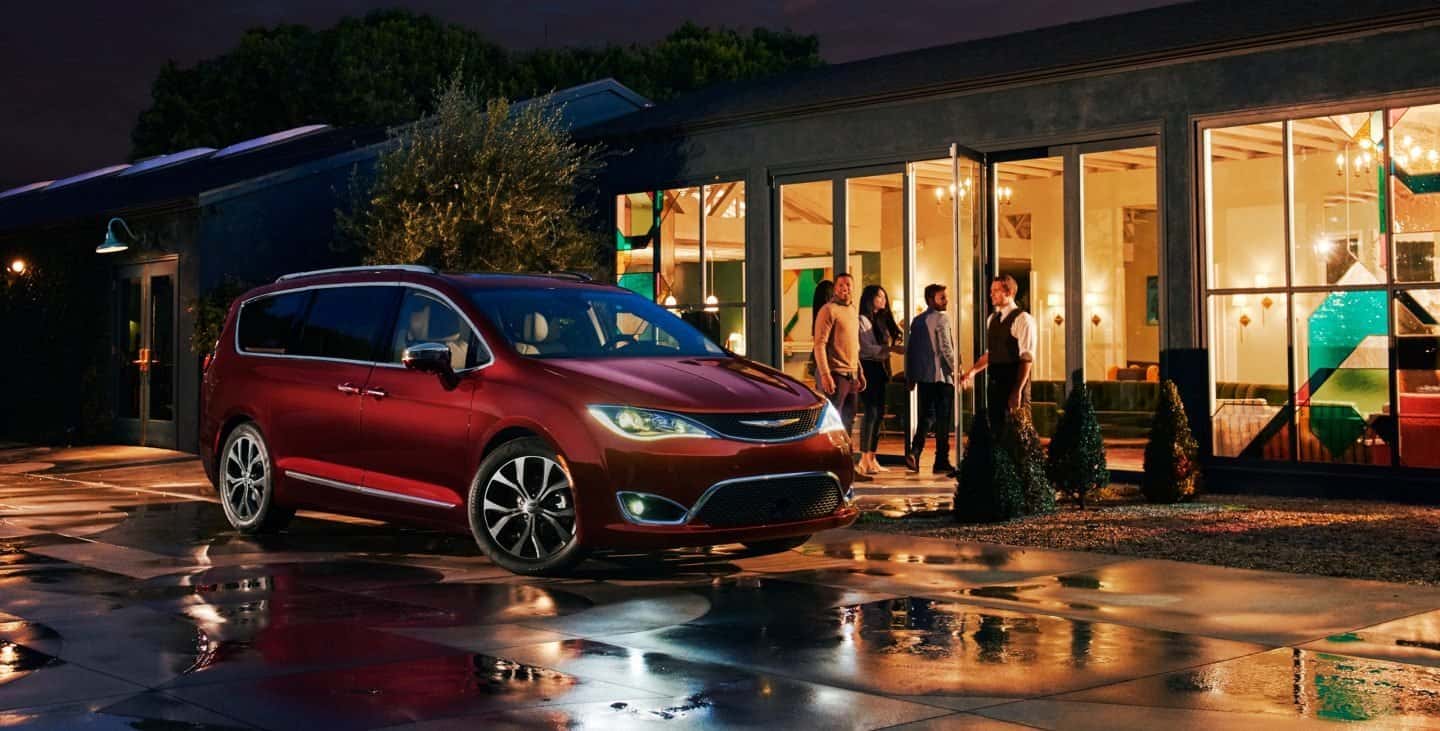 Cleverly launching with the 'when pigs fly' concept, the 2017 Chrysler Pacifica Hybrid is set to blow your expectations away. A 60-second "Flying Pigs" video made its debut across digital media platforms recently, daring consumers to believe in the fantastical. Now there is no waiting to see it before you believe it, experience the 2017 Chrysler Pacifica for yourself in St. Louis. To see the innovative new minivan up close and take it out for a test drive, visit us at Royal Gate Dodge Chrysler Jeep Ram in Ellisville, MO, where we have the 2017 Chrysler Pacifica Hybrid in stock and ready for you!
Chrysler's 2017 Pacifica Commercial Sets the Imagination Free


Using the fairytale inspired cinematic format with flying pigs and blue moons, this intelligent video appeals to both parents and their offspring. The commercial is produced from the viewpoint of a young boy and his sister who sit in the passenger seats of the all-new 2017 Chrysler Pacifica Hybrid as their parents take the minivan for a test drive and opens on screen with an animated picture-book view.
The children gaze through the tri-pane panoramic sunroof and see the unexpected as they look into the sky while their parents learn more about the class-leading safety and technology features of the 2017 Chrysler Pacifica Hybrid. As they continue journey back to the dealership completely in awe, they pass flying pigs, hell freezing over and a blue moon, reinforcing the notion that seeing is believing.
2017 Chrysler Pacifica Hybrid Defies Conventions
The all-new 2017 Chrysler Pacifica defies all conventional thinking and expectation. The car brand has once again reinvented the minivan segment with its class-exclusive, innovative hybrid powertrain, including the hybrid-exclusive technology features, like a smartphone app which conveys relevant vehicle information such as charge status and charging station locations. Some of its class-leading features and innovations include all-new Uconnect® Theater rear seat entertainment system and more than one hundred available safety and security features.
Ideally suited to complement the modern family with functionality, versatility and innovative technology, is the all-new 2017 Chrysler Pacifica, which is for sale near St. Louis, MO. At Royal Gate Dodge Chrysler Jeep Ram, you will find an expansive inventory of new models and pre-owned vehicles, so come down and visit us today! Test drive the 2017 Chrysler Pacifica in Ellisville, MO and be wowed first hand.